Dr. Linda Wilbert-Emesih
Executive Director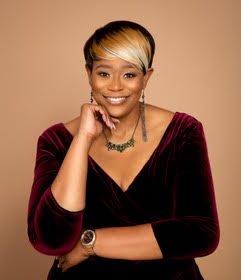 Dr. Linda Wilbert-Emesih is a native of Bryan, Texas. She is the daughter of Reverend Joe and Alice Wilbert. She is the proud parent of Ashley and Adonna. Her pride and joy are her grandsons Antoine and Quevon.
Dr. Wilbert-Emesih is a motivational speaker and Special Education Advocate. Dr. Emesih graduated from Bryan High School in 1984. She continued her education at Prairie View A&M University where she was successful in earning both her Bachelor and Masters of Science degrees. After taking a break from her educational career, she continued to strengthen her skills as a Special Education teacher.
Dr. Emesih has been in education for 27 years. She has dedicated her services to helping children with special needs close the learning disability gap by staying abreast of the educational laws and innovative strategies to assist in their learning process. After a short break, she reached the pinnacle of her education by earning her PhD in education with an emphasis in Pre-K through 12th grade from Capella University. Her dissertation title was Attitudes and Opinions toward Collaboration to Support Inclusion in the Mainstream Setting: A Comparison of General Education and Special Education Teachers. She takes pride in having a collaborative attitude and love to see people succeed. She is also the founder of "I AM A HIDDEN FIGURE TOO GALA". She believes that working in the background brings more gratification to a person's work. However, she is openly recognizing those that labor for others.
She continues to serve the generation of today by directing,teaching, and managing Little Scholars Academy and Torah Educational Service.
She stands firmly on the word of God that people are destroyed for lack of knowledge. Because knowledge is rejected we are not in alignment with God to do his will. Therefore, she believes if you put God first; he will direct your path.